About Us
Sunset Epoxy Flooring is your solution for protecting your garage floor from long-term damage. Protecting your garage now will save you time and money down the road as unprotected concrete can cost you thousands of dollars to replace.

Sunset Epoxy Flooring can provide you with a beautiful looking garage floor that will last for years to come. Contact us today to beautify your surface.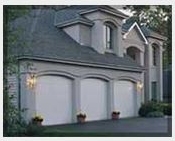 Residential
Commercial
Advantages of Epoxy Flooring
• Long lasting surface
• Very low maintenance cost
• Very much resistant to hard wearing, abrasion
• Resistant to a wide chemicals & liquids
• Seamless-easily cleaned to maintain high standards of hygiene
• Much suitable in food & drinks production environment


Epoxy flooring is a modern technique that is more reliable than conventional flooring.

Types of Epoxy Flooring
•Epoxy Flooring
•Polyurethane Flooring(PU Flooring)
•Antistatic Flooring
•Anti Skid Flooring

©2019 EPOXY GARAGE FLOORING.COM
(619) 252-7722
CA License# 1027580
Website Powered By Modelstar